Roll over or click image to zoom in
Evoluderm Refreshing Toning Lotion for Normal Skin - 250ml
Refreshing Toning Lotion
Skin type: NORMAL
. Refreshes, energizes and moisturizes*
. Eliminates impurities (pollution, dust, etc.)
. Non-rinse
Vitamin E: antioxidant
PRODUCT DESCRIPTION
Formulated with 94% natural and vegan origin, this lotion is specially designed to refresh and energize normal skin after make-up removal. The Vitamin E present in its formula protects the skin from external aggressions thanks to its antioxidant properties, while the Glycerin moisturises* it in depth. This treatment eliminates the last impurities such as pollution residues or dust present on the skin after make-up removal. Alcohol-free, the Refreshing Toner takes care of all skin types without irritating or damaging them. The skin is clean and toned in a single step. An essential step to add to your daily facial routine.
*the upper layers of the epidermis.
OUR ADVICE
How to use a lotion? Morning and evening after removing make-up, pour a few drops of lotion onto a cotton pad and apply with circular movements from the inside to the outside of the face. Fresh and toned, the skin is ready to receive its care.
PROVEN RESULTS :
Removes impurities (dust, pollution):

 

90%.
Tones the skin:

 

85
Softens the skin:

 

80%.
After use, the skin is supple and clear:

 

90%.
Provides a feeling of freshness:

 

95%.
% satisfaction - 20 subjects - 3 weeks
How to use it?
1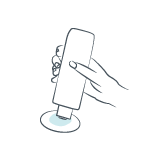 Soak a cotton pad until it is saturated with the formula.
2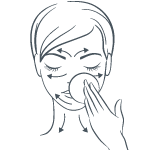 Gently wipe the cotton pad to face from the inside working outwards.